Page 133 - Fun and Function Catalog 2018
P. 133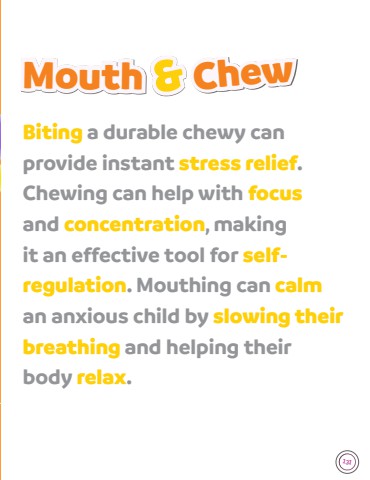 VESTIBULAR REGULATION | SWINGS 131
  D
   Core Unit Support Bar
Indoor Swing
Rope
    Ladder
Rings
  Trapeze
 New! D Indoor Swing Packages
Get a workout indoors! This indoor playground is compatible with standard doorway frames. The core unit support bar attaches to your door frame, and it's easy to swap out attachments. No holes, hammering or drilling required. Entire system is lightweight, portable and easy to store. Supports 300 lbs. 4-piece set includes core unit, indoor swing, rings and ladder. Deluxe 6-piece set includes core unit, indoor swing, rings, rope, ladder and trapeze. Age 10+ for core unit. Age 3+ for attachments.
  MW7039 Indoor Swing Package
MW7040 Deluxe Indoor Swing Package
MW7041 Core Unit Support Bar
4 pieces 6 pieces
$129.99 $159.99 $69.99
   E Plywood Platform Swing
With padded carpeting for comfort, kids can sit, kneel, stand or crouch on this sturdy platform while they swing. Install with 2-point suspension to provide a secure place for kids to read, do school work or various therapies while they gently glide back and forth. Suspend from a single point with a swivel (sold separately) to swing, spin or glide from side to side. Includes 4 ropes and 2 figure-eight hooks. 30"L x 30"W. Holds up to 400 lbs. Suspen- sion height of 7'2" recommended. Age 3+
VS4559 Junior $189.99 VS4560 Adult $299.99
E
      1.800.231.6329 FunandFunction.com
*See safety information on inside back cover for details.