Page 152 - Fun and Function Catalog 2018
P. 152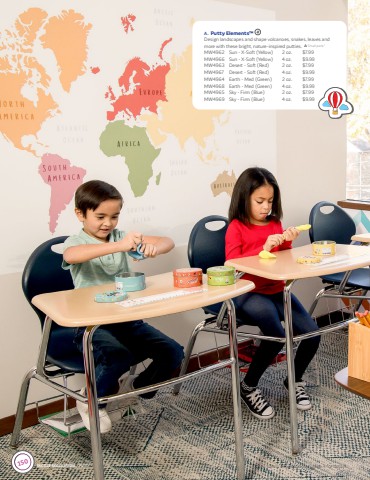 150 PROPRIOCEPTIVE REGULATION | HOME HABITATS
 HOME
HABITATS
FOR
SELF REGULATION
AT HOME
Habitat for
Sensory Seeker
Our Habitat for Sen- sory Seekers redirects energy with heavy work, such as jumping, climbing, crawling and swinging. Age 3+
Adaptive Climbing Wall, p.44 Wee Kidz Wall (available online) Trampolines, p.141
Crash Mat and Cover, p.142 Peanut Balls, p.53
Hopper Ball p.143
Air-Lite Tire Swing, p.120
Web Tower Swing, p.119 Textured Platform Swing, p.123 LED Stool, p.37
Set of 4 Gel Floor Tiles, p.39
Create a habitat
to help your child thrive!
Contact us today for guidance and a custom quote: wecare@funandfunction.com

Our 7-year-old has ADHD.
The Habitat keeps Eddie occupied so he's not disruptive or destructive with his siblings.
  s
    1.800.231.6329 FunandFunction.com
*See safety information on inside back cover for details.