Page 24 - Fun and Function Catalog 2018
P. 24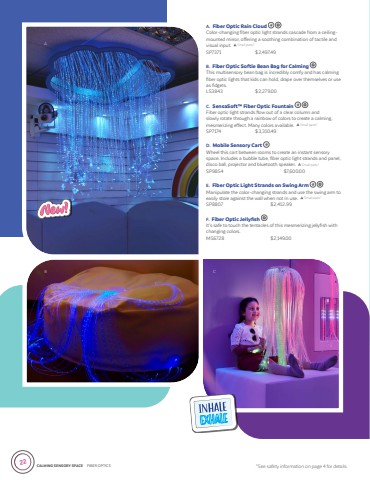 22 ACTIVEMIND PARTNERSHIP | RESEARCH RESULTS
 ActiveMindTM PARTNERSHIP A Research-Based Positive Behavioral Intervention System
The ActiveMind School Partnership is a sensory based RTI program utilized to develop a tiered intervention system that will support your typically developing students as well as students with special needs. Our programs support classroom teachers, reduce the need for individualized behavioral interventions and help students with:
Social Emotional Wellbeing Executive Functioning Self Regulation
Our tiered, sensory based model in support of self regulation and social emotional wellbeing is one that is universal and transcends classifications and populations. We look forward to working with you to utilize this model in a manner that is focused on your institutional objectives and practical for your teachers and administration.
CONTACT US to get started.
Dov Daniel // 1.800.231.6329 // ActiveMind@FunandFunction.com
RESEARCH RESULTS
TRANSFORMING EDUCATION IN AMERICA
Through the ActiveMind Partnership, Fun and Function is transforming the way our educational system is supporting students with varied needs. We collaborate with universities and professionals on pioneering research. The data demonstrates that our broad- based programs have far-reaching social, educational and financial benefits.
Fun and Function collaborates with organizations at the forefront of educational progress. If your institution actively promotes inclusion, is committed to supporting classroom teachers and believes that success is within reach for each of your students, this program is for you.
    1.800.231.6329
FunandFunction.com
*See safety information on inside back cover for details.