Page 29 - Fun and Function Catalog 2018
P. 29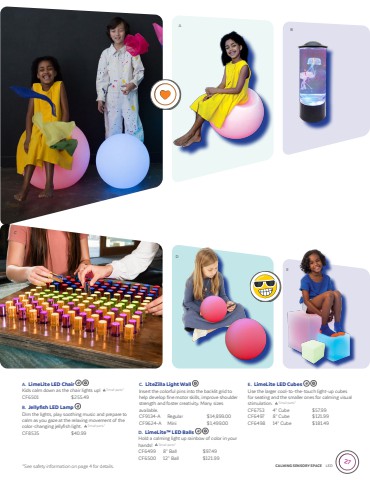 ACTIVEMIND PARTNERSHIP | BREAK BOXES 27
         Let our experts guide you and turn obstacles into OPPORTUNITIES.
We can help you find the best tools, advise on strategy, and design an ideal sensory environment for every setting.
      Experience our powerful sensory tools!
Packaged in Break Boxes* or sold separately
*Contents vary
                                           1.800.231.6329 FunandFunction.com
*See safety information on inside back cover for details.