Page 99 - Fun and Function Catalog 2018
P. 99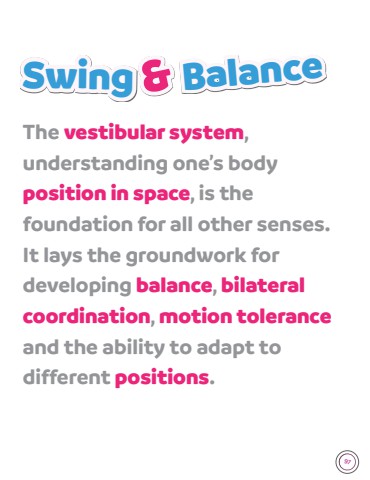 TACTILE REGULATION | WEARABLE FIDGETS 97
     GHI
  G Fidget Keeper with Fidgets Kit
Combine the benefits of weight (calm and focus) with the benee- fits of fidgeting and chewing (for soothing, organizing and oral motor exploration). Ergo Weighted Sash has reflective material for safety and pockets. Includes 1.5 lbs. of adjustable weights, colorful Spaghetti Fidget and Chewnoodle. Non-returnable. Age 3+
Small parts* GO6111 $70.97 $50.97
J
        New! H Touchable Textured Mitts-Set of 4 One-size-fits-all mitts offer different tactile experiences. Slip over your hands and gently stroke them on your arms to feel the textures. Includes mitts with sequins, faux fur, raised bumps
and a smooth surface. Ideal for creative play, touch exploration and sensory integration. Includes 4 mitts and bag. Weighs 6 oz. 8.5"L x 6"W with 3" opening. Polyester mitts with nylon bag. Red, green, yellow and white. Surface wash. Age 3+
SP6979 $49.99
I Anemone Sensory Mittens
Calming tactile and sensory input — with mittens! The fuzzy sea-like tentacles are super-soft and redirect kids from scratching or biting or sucking. Wear the mittens to help desensitize overly sensitive areas. Gently brush across arms, back, face and neck for a great sensory workout. One size fits all. Includes 2 mittens. 2 oz. 6.5"L x 3.5"W. 100% polyester. Red. Surface wash. Age 4+
SP6107 $17.99
J Anemone Floor Sliders
Feeling cooped up? Need to burn off steam? Slip on these sliders and turn your home into an indoor skating rink! As you slide and skate around, you'll work on improving balance reactions. (And this is the most fun anyone will ever have cleaning the floors.) The fuzzy sea-like tentacles serve as a great outlet for tactile exploration. Includes 2 sliders. Each weighs 2.5 oz. 4"L stretches to 7"L. 100% polyester. Red. Machine wash gentle. Fits most kids and teens with shoe sizes 5-8. Age 5+
CF6534 $19.99
         1.800.231.6329 FunandFunction.com
*See safety information on inside back cover for details.