Page 4 - Fun and Function E-Catalog
P. 4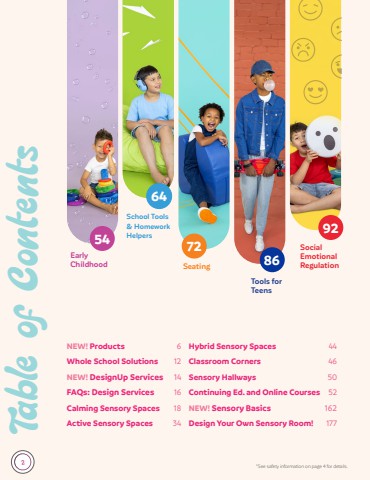 Order Today
Online www.FunandFunction.com Call 1-800-231-6329
Fax 1-866-343-6863
Mail POB 11 Merion Station, PA 19066
Fast Shipping
Want it now? Of course. Most orders ship within
one business day. Note: products with a  may have longer shipping times. We can provide an estimated date upon request. Overnight shipping is available on selected items. Please see FunandFunction.com for details.
Attention Schools & Facilities!
For Bulk Pricing please contact facilities@funandfunction.com. Purchase Orders Welcome.
Join our
Rewards Club Today!
SAVE ON PURCHASES
AND SHIPPING!
• Earn 2 points for every dollar you spend at FunandFunction.com.
• Redeem your points for dollars off your next online purchase.
It's easy!
SHOP FUNANDFUNCTION.COM
We Welcome
PURCHASE ORDERS
Simply fax your order and we will process it the same day or next business day. Please indicate
if you want confirmation of the shipment date.
To receive our W-9, please email support@funandfunction.com
We are a
REGISTERED VENDOR
Fun and Function is a registered vendor with hundreds of school districts and organizations. We are happy to work with your purchasing department to provide all the documents. Please call us with any questions or requests.
EASY RETURNS
We're confident you will be very satisfied with your purchase. If for any reason you would like to make a return, please follow these easy steps:
1 Contact us within 90 days for a full refund. The item(s) must be new and unused, in the
original packaging. Request a return authorization number from support@funandfunction.com or 1-800-231-6329. Include a brief description of why you are returning the item(s). We will give you a return authorization number and the address for mailing the return.
2 Mail the items to the address provided. Please pack the item(s) properly to arrive in good condition and securely tape the box. Write
the authorization number on the outside of the package.
3 When we receive your item(s) in good condition, we will refund your purchase.
Note: We cannot accept returns of oral and hygiene products, and select books.